SPECIFICATIONS:

Place Of Origin:
Jiangsu, China (mainland)
Application:
Construction, Insulating, Chemical Plant, Water Treatment, etc.
Surface Treatment:
Smooth, Paint Or Customer Request
Technique:
Pultrusion Process
Measurement:
Customizable
Resin Type:
Vinyl Resin,phthalic Resin ,ISO,Epoxy Resin
Color:
Black , White , Red , Green , Yellow , Blue , Grey Or Customized Color
Feature:
Light Weight, High Strength , Impact, Fatigue Resistant, Non-conductive,
Non-magnetic, Easy Assembly, Dimensional Stability, Maintenance Free,
Corrosion Resistant, Fire Retardant
Example Diagram Based On ASTM Testing Standard, Our Products Could Meet Many Other Standards Such As: EN13706; GB; CTI etc.
Property
Test Method
Units
Mean-Value LW/CW
Tensile Strength
ASTM D638/GB1447
Mpa
240 / 50
Tensile Modulus
ASTM D638/GB1447
Gpa
23 / 7
Flexural Strength
ASTM D790/GB1449
Mpa
300 / 100
Flexural Modulus
ASTM D790/GB1449
Gpa
18 / 7
Compressive Strength
ASTM D695/GB1448
Mpa
240 / 70
Compressive Modulus
ASTM D695/GB1448
Gpa
23 / 7.5
Interlaminar Shear(lw)
ASTM D2344
Mpa
25
Charpy impact Strength
ISO 179/GB1451
KJ/m²
240
Barcol Hardness
ASTM D2583
HBa
50
Density
ASTM D792
--
1.9
Flammability Classification
UL 94/GB8924
--
VO(40)
Tunnel Test
ASTM E84
--
25 Max
Water Absorption(MSX.)
ASTM D570/GB1462
%
0.57 Max.by weight
LW: lengthwise CW: crosswise
PRODUCT DISPLAY: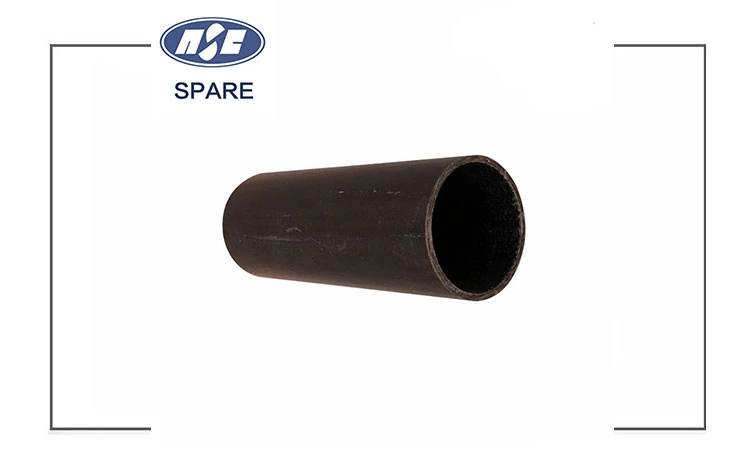 OTHER PRODUCTS: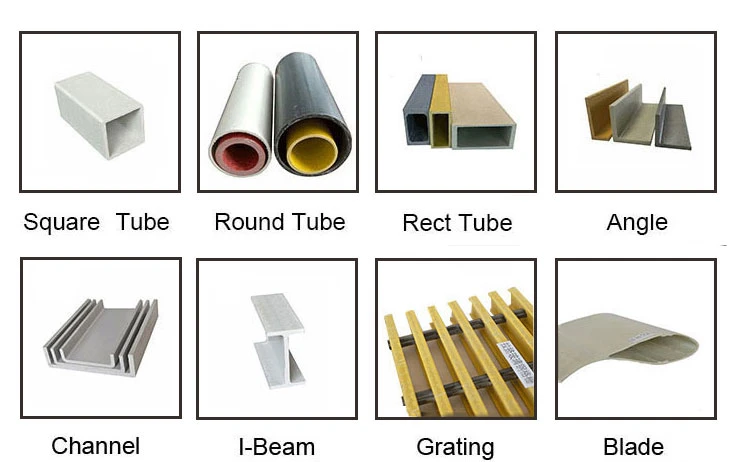 OUR COMPANY: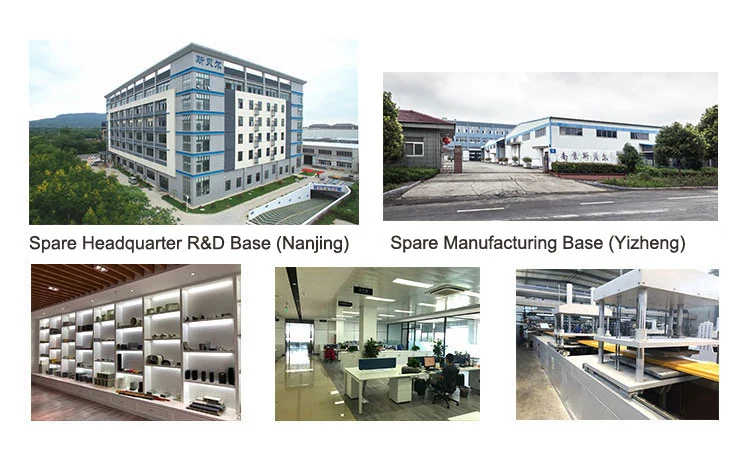 Nanjing Spare Composite Co., Ltd, was established in May 1995. The R&D center and headquarter of the company is located at No. 6 zhongke Road, Jiangning District, Nanjing, with the area of about 27,000 square meters. The production base is located at No. 10 Xingye Road, Chenji Industrial Park, Yizheng, Yangzhou, covering the area of about 20,000 square meters. We are specializing in pultrusion and molding glass fiber reinforced plastics (FRP) products.
OUR ADVANTAGES:
Spare's R&D team consisted of 12 people, led by Chairman Liu Guoxiang. Mr. Liu has been engaged in the research of composite materials, especially the development of pultrusion FRP products for nearly 40 years. He is the pioneer of domestic pultrusion FRP technology in China. In 1995, he left the Nanjing glass fiber research institute and founded Nanjing Spare. At present, the company has many patents and cooperates with famous domestic universities, such as Tsinghua University, Tongji University, etc. The company has also been selected by Tsinghua Institute of Water Conservancy as a graduate and doctoral practice base for civil engineering specialty.
The company has compiled a number of industry and national standards:
l GB/T 29552-2013 "fiber-reinforced composite bridge deck"
l GB/T 31539-2015 "extruded profiles for structural fiber reinforced composites" "Technical specification for fiber reinforced polymer pultrusion profiles" l GB/T 7190.2 revision of "mechanical ventilation cooling tower second part: large open cooling tower"
l Industry standard "polyurethane pultrusion composite scaffold system"
l "Fiber reinforced plastic connectors for prefabricated thermal insulation walls"
Participated in the national key R & D projects:
The National Key Research and Development Program of the 13th Five-Year Plan "Research and Application of Key Technologies for High Performance Fiber Reinforced Composites and New Structures" Subject 5 "Research on Pultrusion Profile Components and New Structural Systems of Industrial Standardized Fiber Reinforced Composites".
OUR CERTIFICATES: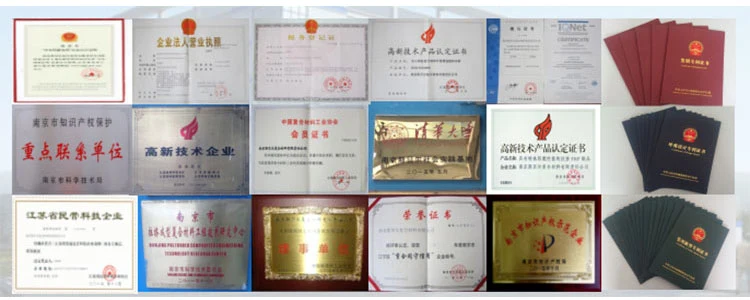 Jiangsu high and new technology enterprise, re-contract and trustworthy enterprise, A level credit enterprise. Our Company has sound assurance system such as ISO 9001 quality system, ISO 14001 environmental system, "PU Pultrusion Composite Material Support System" OHSAS 18001 occupational health and safety system.
Enterprise management policy: "integrity management; customer first; pursuit of excellence; compliance with the law, safety production; pollution prevention".
After years of hard work, Nanjing Spare has become a leading enterprise with perfect governance, clear strategy, excellent assets, excellent culture, fine management and advanced technology.

PACKGE AND SHIP: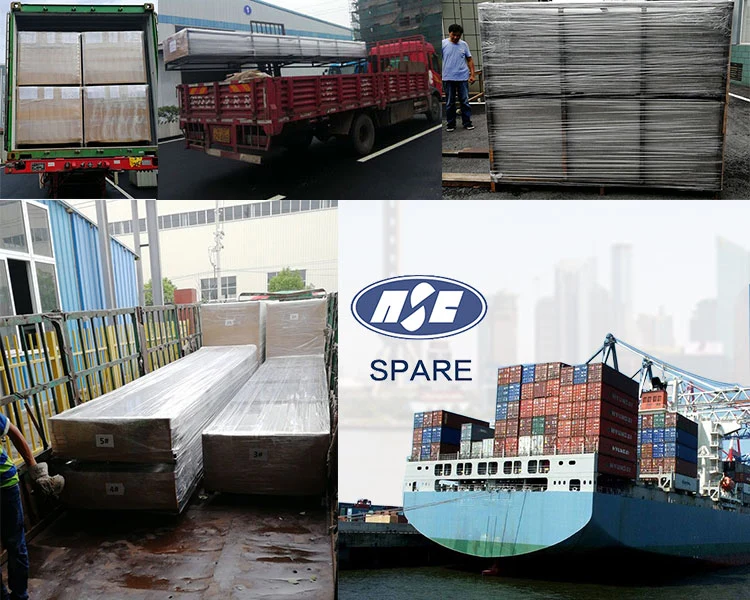 1. High Quality
We guarantee that all the products are subject to multiple tests to meet customer requirements before they are delivered.
2. Competitive Price
The price is variable based on product performace and quantity requirements.
3. Professional
Our company's most prominent feature is our science and technology team. The team is led by the chairman, Mr. Liu Guoxiang. Mr Liu majored in polymer and composite materials/FRP of Shanghai East China University of Science in early years. He was entitled as a senior engineer since the beginning of 90's.
4. Best Service
For all your inquires about us or our products, we will reply you in detail within 12 hours.
5. Packaging & Delivery
Products can be packed and shipped according to customer requirements.

FAQ:

Q: Are you a trading company or a manufacturing factory?
A:We are a manufacturing factory with export qualifications. Our factory is one of the Best FRP products manufacturer in China.
Q: I am interested in your products, could I get sample for free?
A: We could supply a few pieces of FREE samples if we have some in stock. All you need to do is kindly offering your shipping account.
Q: What is your terms of payment ?
A: 30% T/T in advance, balance before shipment. Other kinds of payment can be discussed.
Q: What about the delivery?
A:It depends on the the product performance and quantity you need.
Q: Do you accept customization?
A:Yes we do, please contact us with your specific requirements. We will reply you within 12 hours.
Q: Can I ask you some other questions?
A:Yes, please feel free to contact us.