pvc profiles for tilt and turn window upvc profiles for plastic hinge door
Polyvinyl chloride, commonly known as PVC, is one of the most extensive thermoplastic materials in the world due to its valuable properties when compared to other polymer resins. PVC is used in the manufacture of end-use products for a wide range of applications in the construction, food and other industries. Products made with PVC exhibit good impact strength, stiffness and strength-to-weight ratio especially made into uPVC profiles. But due to its chemical composition, PVC alone is insufficient to produce a quality profile, only base on the situation that kinds of materials been mixed perfectly. Here we will mainly talk about full body high uv resistance uPVC profiles.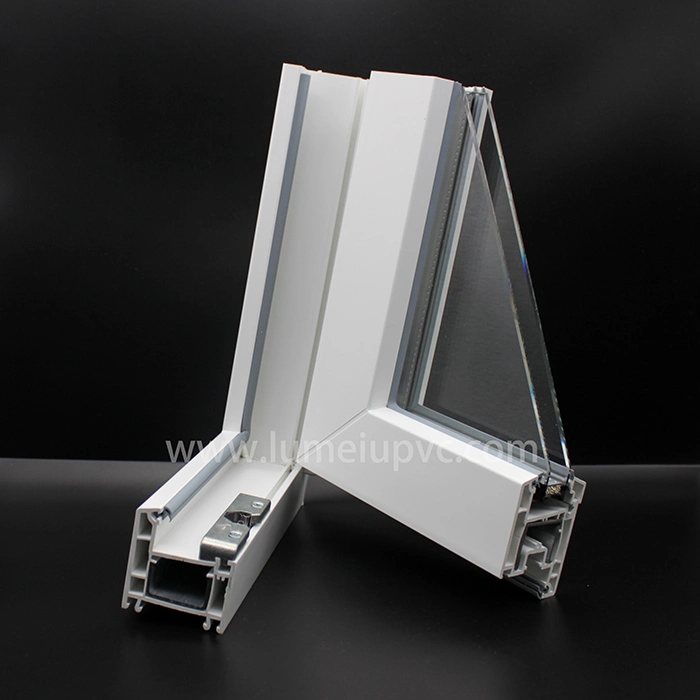 "Full body", just as its name implies that whole uPVC profile's body all can in good performance of anti-uv protection. Until now, the hot mixing best ways are the dry components which ensured a good homogenous blend. The hot mixing process typically is conducted in vertical mixers using specially designed mixing blades.
High speed rotary mixing maximum ensure the well-distributed of all kinds raw material.



But what roles that different raw materials play in the formulation?


PE wax-external lubrication when extrusion.




Stearic acid-- internal lubrication when extrusion.




Calcium Carbonate--- helps decrease surface energy and improves surface finish. In addition, when the particle size is carefully controlled, CaCO3 helps increase both impact strength and flexural modulus (stiffness).




Stabilizer--- enhances stability of profile and helps to postpone plasticizing. Also this is one important process of making sure 100 percent lead free on uPVC profiles.




Anti-oxidants--- stabilize PVC against degradation.




UV-stabilizers---additional protection against sunlight. This is an absolutely necessary material for profiles.





What's the advantages of full body anti-uv protection will be ?


---Excellent Weather & Aging resistant.




---Great quality performance.




--- Zone of Application.


-----------------------------------------------------------------------------------------------------------------------------------
Lumei 60mm system takes the design philosophy of chambers in thick wall thickness, energy-saving glass installation and unique wall installation technologies at door opening. It is one of the most high-end energy-saving window systems in current. This product is especially suitable for severe cold areas and mainly used for villas and high-end civil buildings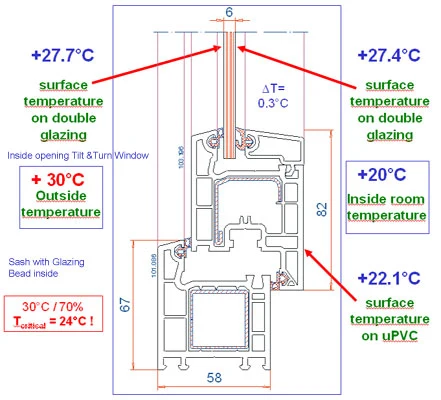 Multiple opening method
Tilt-Turn uPVC window

Swing window

Awning window

Hopper window

Folding window

Casement window
Film laminated application
Do you like wooden windows but you don't want to repaint them every few years? Combining the natural look of wooden windows with the easy-care properties of PVC, wood texture finish designs are the perfect solution.
Tips for window maintenance
Lumei uPVC window profiles are made from premium, weather-resistant and easy-to-clean plastic. To clean the smooth, non-porous and hygienic surface, all you need is normal soapy water. Soiling due to dust and rain can be removed easily. Do not use abrasives or chemicals, such as nitro diluents, benzene or similar agents, for cleaning.