Product Description
6m Fiber Laser Pipe Cutting Machine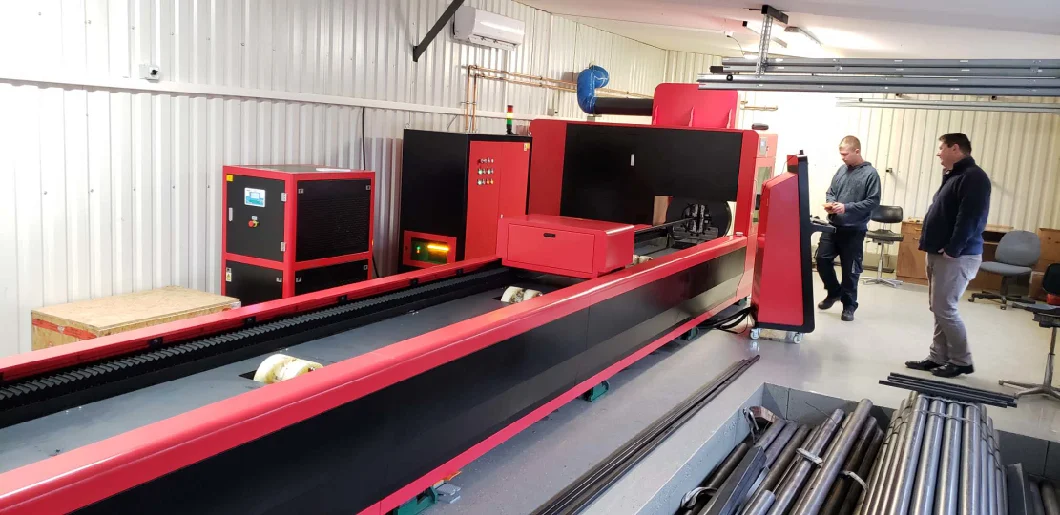 1. Application:
Applicable tubes: Φ20-Φ200mm round tubes, 20*20 - 150*150mm square tubes, side length20~150mm forrectangle, ellipse, hexagonal, Lumbar type tube.
Thickness range: 0.5~10mm carbon steel tube and 0.5~8mm for stainless, galvanized, electrolytic plate, silicon steel and other thin metal tubes.
2. Technical Parameters:
Laser power

700W/1000W/1500w/2000w

Laser source

IPG fiber laser generator

Laser generator




working mode

Continuous/Modulation

Beam mode

Multimode

Tube processing

Φ=20-200mm, L=6m

Tube category

Round, square, rectangular, oval tube etc,




(can customize if need to process other tubes)

Rotate speed

60 turn/minute

CNC control

Germany PA

Nesting software

Spanish Lantek

Power supply

AC380V±5% 50Hz (3 phase)

Total electric

power

17KW/18KW

Position accuracy

0.2mm

Repeat position accuracy

0.3mm

Maximum position

speed

70m/min

Acceleration

0.8g

Format supported

Solidworks,Pro/e,UG, etc

Flooring

12m x 4.5m

Machine weight

7.8T
3. Product Features:
(1)It adopts two groups of claws, two claws as one group at vertical side and the other horizontally, each group moves simultaneously in centripetal or centrifugal direction, ensuring tight and precise clamping.
(2)Long-stoke claw design up to 60mm with pneumatic control, which enables fast and automatic change of varied diameter of tubes, vastly heighten working efficiency of machine.
(3)Tube supporting device with 3-axis supporting structure, which works automatically during feeding, making tube feeding stable and Concentricity unchanged.
(4)Total weight by 10 tons, and 8 meters long, obtained through secondary quenching, and shock & aging test, which guarantee working stability and precision after long periods of running..
(5)Use of cantilever LCD screen control interface, supporting remote control and saving space.
(6)Configure with automatic loading equipment for bulk processing ( Heterotypic tubes support semi-automatic loading), max loading volume of tube pack 800x800mm, loading weight by 2.5tons.
7. Max loading diameter or diagonal allowed for single tube Φ300mm, Max loading tube length 12m (Tailored type)
4. Package and Delivery:
(1)We have 3 layers package. For the outside, we adopt wood craft case. In the middle, the machine is covered by foam, to protect the machine from shaking. For the inside layer, the machine is covered by thickness plastic bag for waterproof.

(2)Our package is considerate all the damage factors and make it to be safe, and our shipping agent have full experienced in safe transportation. We have exported to all of the world. So please don't worry, you will receive the machine in good condition.

(3)Our technician have installed the machine before shipping. For some small parts installation, we will send detail training video, user's manual along with the machine. Any problem,you can ask, we will response within 24 hours for you.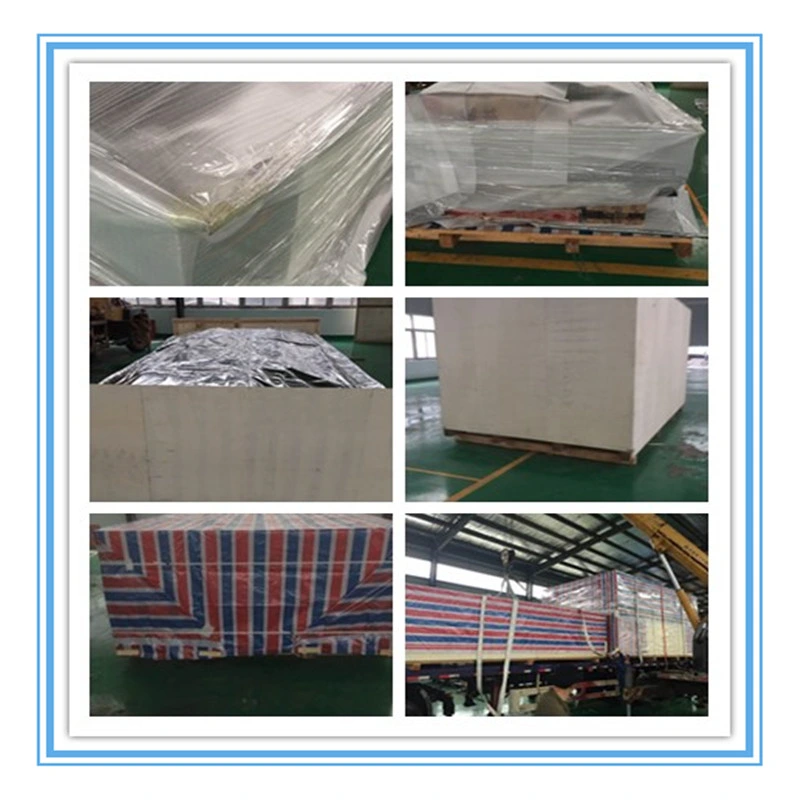 5. Guarantee and Service:

(1)All of our machine will be full-checked by our quality control department before the shipment. We make sure that customers will be get good products from us, and all of our machine with two years quality guarantee period.
(2)Our engineer will make a door-to-door instruction training service.
(3)We will offer plenty of online supports, by email, telephone, skype, whatsapp, wechat and so on.
6. Installation: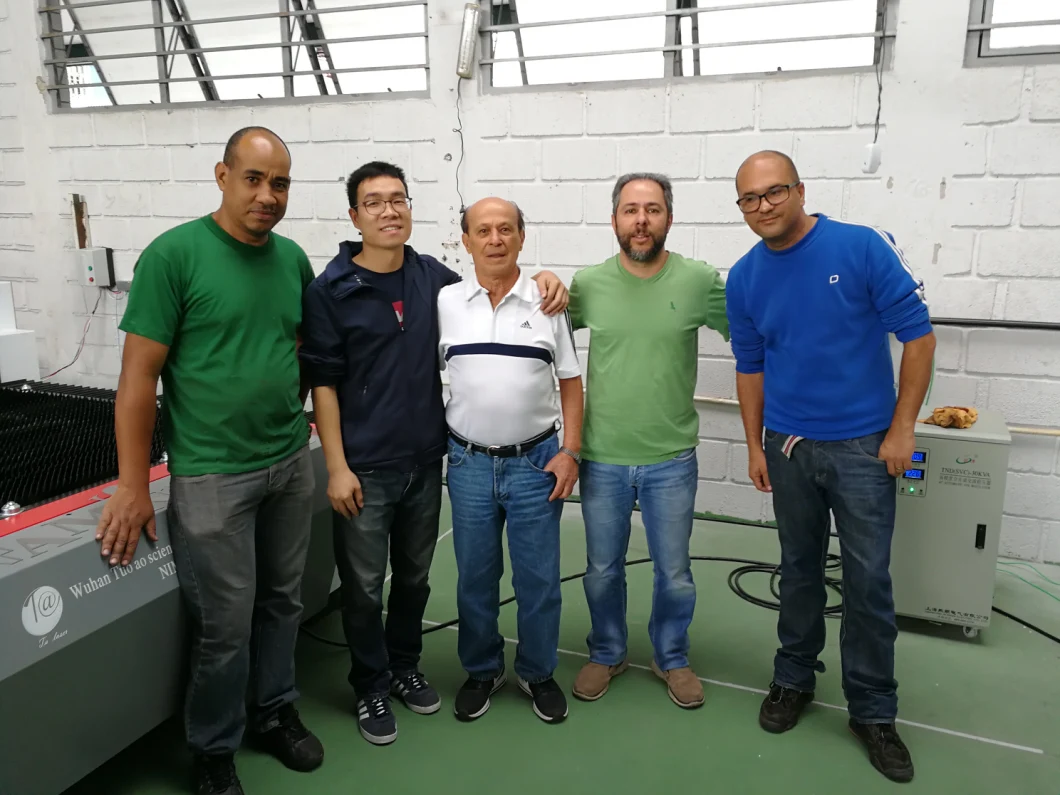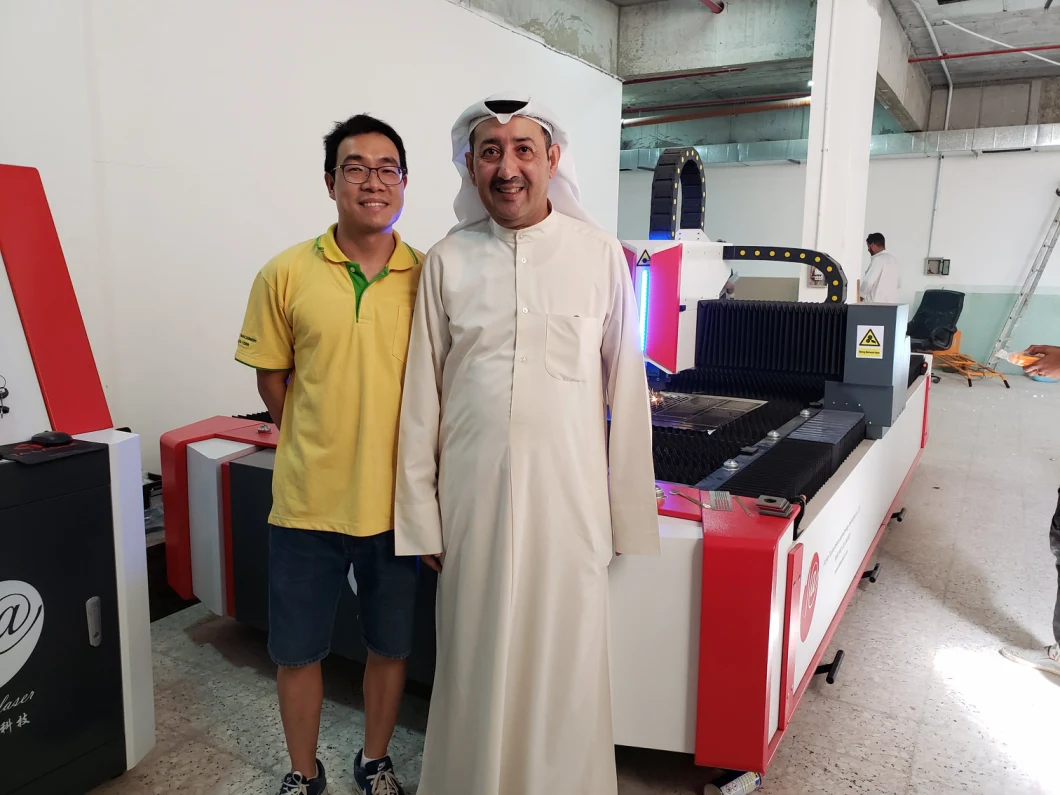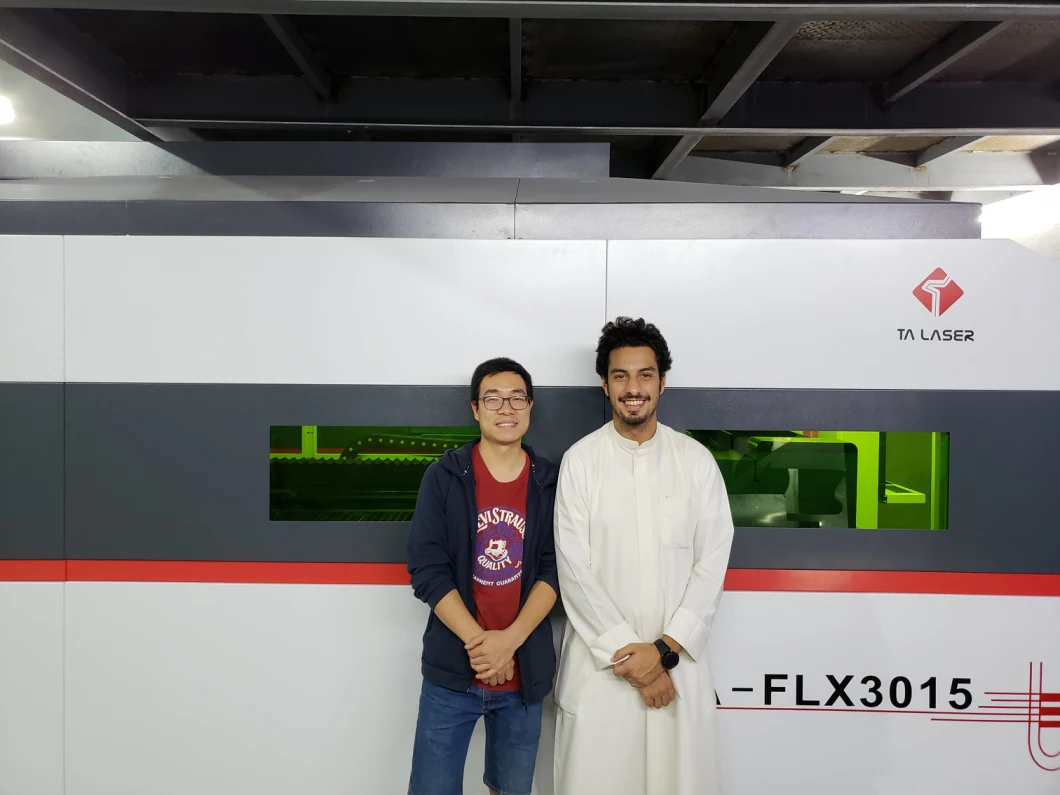 Why TA LASER can be your partner ?



1. TA laser located in Wuhan, China, where is famous for laser industry. Most laser companies are here in Wuhan Optical Valley, so we have superior geography position. And we have already established long term cooperation with stable clients and suppliers after working in laser industry wholeheartedly in those years.

2. Team Work: The TA members come together not only because of the common interest but for the common dream. We love our job and try to get recognized from it, so all of our staffs working with passion. And we are not only colleagues but also family. TA laser want to build a long relationship with our customer not just one-time transaction. We all enjoy the process to solve the problems which our customers faced. Because we know this is the best way to eliminate barriers and improve customer satisfaction. We believed that once we do our job wholeheartedly, the customers will see it and glad to work with us.

3. Our Sales-Network:
TA laser are dedicated to bringing best laser products to the world-wide customers. We are establishing our sales and distributors network all over the world. Now we already had close contact with our clients from all the world like Thailand, Indonesia, Malaysia, Singapore, India, Kuwait, U.S, Mexico, Brazil, Argentina.... Welcome to work with TA laser!