Product Description:
GRP pipes/FRP Pipes Introduction:
GRP pipeline is a New composite materials, which based on resin as unsaturated resin or vinyl ester resin, Glass fiber Reinforced material.
It is the best choice in Chemical industry, water supply and drainage projects and pipeline project,
which have good Corrosion resistance, low water resistance characteristics,lightweight,
high strength, high transport flow, easy installation, short construction period and
low comprehensive investment and other excellent performances.

Product Specifications:

| | |
| --- | --- |
| Model No. | YX-P-DN200-1000 |
| Fabrication technics | Winding process |
| Material: | resin,Glass fiber Reinforced material,Curing agent,Cobalt |
| Pipe Diameter (mm) | DN200mm-500mm |
| Pipe Length (m) | 1m-3m,the length can also be made according to the requirement of the user |
| Pressure Grade | 0.1MPa, 0.6MPa, 1.0MPa, 1.6MPa, 2.0MPa, 2.5MPa |
| Stiffness Grade | SN1250, SN2500, SN5000, SN10000 |
| Connection Method | bell and spigot joint,bonded joint,flange joint and so on |
| Temperature | -45°C~120°C |
| Transport packaging | as your need |
Product Features:
1.High strength :when it is buried directly under the traffic lane ,the concrete protection layer is not needed,which can speed up the schedule of cable engineering construction .
2.The materials of pipe are flexible,which can withstand the uter heavy pressure and the damage caused by the foundation settlement .
3.Insulation,no electric corrosion ,applicable to lay the single core cables;the characteristic of corrosion-resistant allow it to be .
4.Fire retardant and good perfomance in heating-tesistance;can be used under the high temperature of 130 ºC without deforming.
5.The inner surface is smooth and will not
the cable .The ruber rings in the joint ends can adapt to the heat-expansion and cold-contraction and prevent the entry of gravel an mud.

Applied to:
1.City power grid construction and reconstruction engineering works
2.Municipal reconstruction engineering works
3.Civil aviation airport engineering construction
4.Engineering construction of industrial zone and community
5.Engineering construction of traffic road and bridge

FRP pipe can be used for every kind of pipeline system of ocean engineering and ship, such as: fire protection water supply system, brine water supply pipeline, cooling water, potable water pipeline, process pipeline, ballast piping, lio loading & unloading pipeline, ship's bottom sewage pipeline, sprinkler system, freshwater pipeline, sanitation water supply pipeline, board water drainage pipeline, depth-measuring pipe, vent pipeline, water drainage pipe and cable protection pipe etc.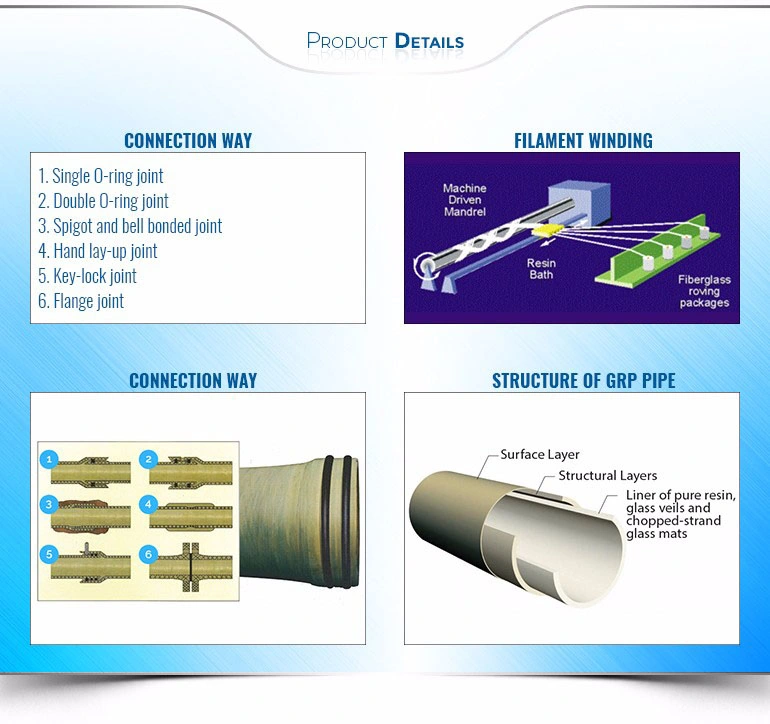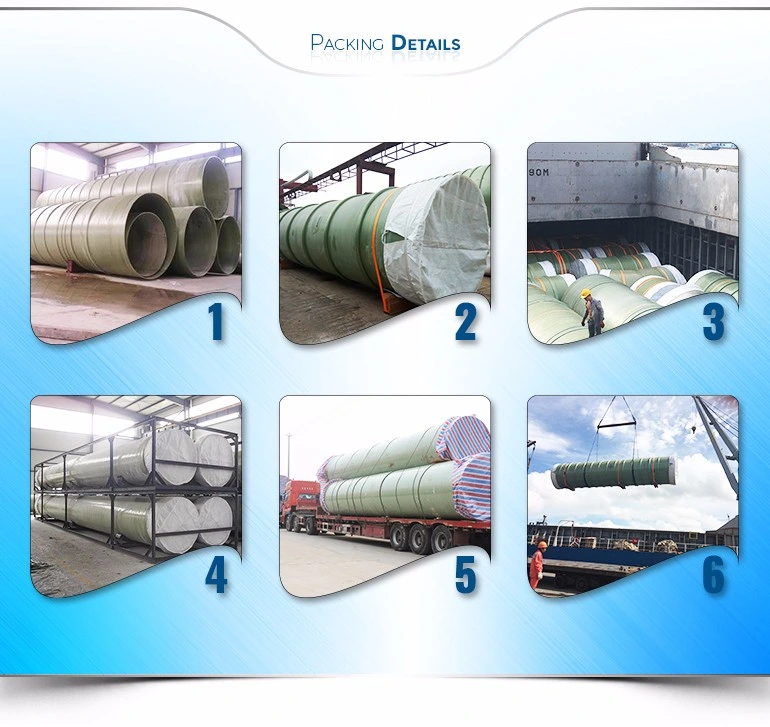 FAQ:

Q: Are you a trading company or a manufacture factory?
A: We are a factory specialized in producing FRP products, with a wide range of products, mainly hand paste products.

Q: Can your factory customize the machine for clients ?
A: Yes, we can.

Q: What is your payment terms ?
A: Normally,50% as the deposit first by T/T, the rest 50% will be paid before shipping by T/T.

Q: How about after-sales service ?
A: 1 year free warranty, Lifetime technical service support.

Q: How can I install the production line and get a commissioning ?
A: We may send our engineer for installation and commissioning, but relevant cost will be paid by you.

Q:Have you some videos where we can see the line producing?
A: Yes, we can provide some videos

contact us: