Intelligent fiberglass FRP GRP sheet/FRP rain gutter sink making machine
Machine function
This machine can produce
lighting sheet,color sheet,common flat sheet and gutter
Basic parameter


Operation Staff


Production speed


Sheet width


Maximum effective width of flat sheet is 1500mm

gutter height


max 380mm

Sheet thickness


Power requirement


Machine size


Power consumption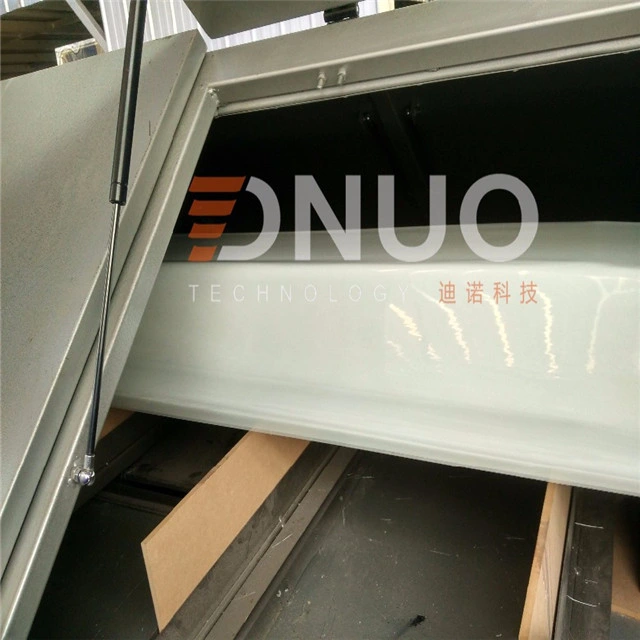 Machine characteristics



1.Apply high precision import forging doctor blade, smaller error, Thin & even gel coat coating.

2.Special Gutter shape cutting technology, The cutting track can be set based on customer requirement.
Cutting with less noise& dust,the cutting surface is clean & tidy.

3.Impregnation platform multi-line independent temperature control, temperature control is precise,
able to better adapt change of ambient temperature, quick impregnation, speed of production could be improved effectively;

4.Pulse free metering system, accurate metering & wide flow rate adjustment range. It can add powder filler.

5.Easy operation based on PLC intellectual control system. Operate by two computers, the production
ask and equipment operating data is faster and intuitional. Only short-term training can make operators complete
production independently.

6.Three separate ovens for temperature control designed by Dnuo, unique temperature control arithmetic,
make oven heating fast, temperature control precise. Which improve quality of products, reduce energy
consumption and shorten the preparing time effectively. This way makes sheets curing better.(patent number: ZL 2014 2 07 31923.x)

7.Metering control system and Roving chopper speed can be synchronous with the production line.

8.All the machine parts adopt international standard steel make machine with high stability.

9.System failure can be automatically alarmed and show fault point. Make maintenance easily.

10.Particular parts adopt special purpose wire, durable in use.

11.Size and layout of machine can be made according to customer requirements

12.Electric system adopt siemens brand.





Detailed images
Metering system
Pulse-free metering system, metering is precise, wide range on flow rate adjustment, able to add powder fillers.
The stirring tank is stainless steel materials,very durable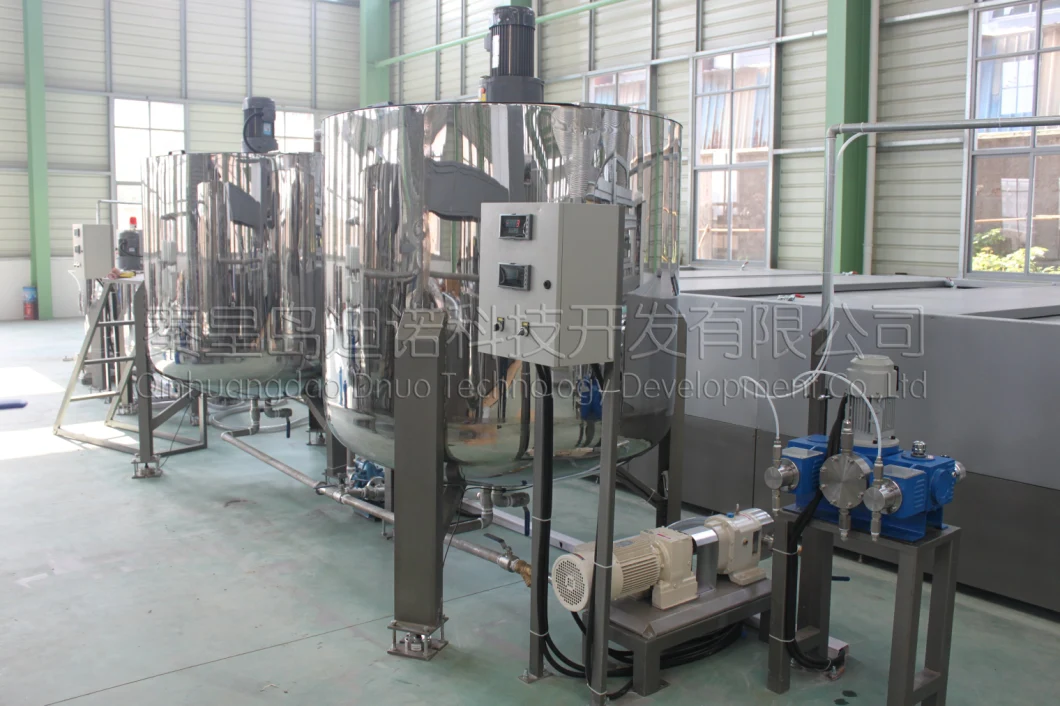 PLC intellectual control system


Easy operation based on PLC intellectual control system. Operate by computers, the production task
and equipment operating data is faster and intuitional. Only short-term training can make operators complete
production independently








Heating oven


Three separate ovens for temperature control designed by Dnuo, unique temperature control arithmetic,
make oven heating fast, temperature control precise. Which improve quality of products, reduce energy
consumption and shorten the preparing time effectively. This way makes sheets curing better






Products Application
The flat gel coat is widely used in buiding roof and gutter waster water collection.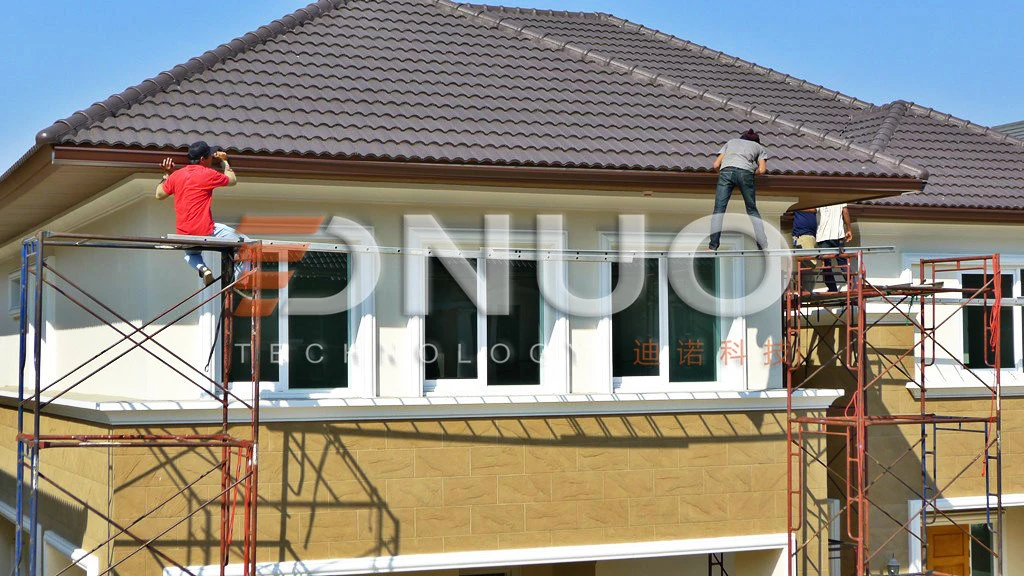 Qinhuangdao Dinuo Technology Development Co. Ltd.



1. 20-YEAR FRP Sheet making machines manufacturer in China.Independent research
and development design.We are the first domestic production of FRP sheet making
machine and biggest-selling company.

2. We have two production lines in our factory, Intelligents FRP gel coat sheet production
line and 3.2m wide FRP flat gel coat sheet production line.The visiting customers can see
whole running state of our machine.


3. Have obtained ISO 9001 Certificate and CE certificate.
4.Our machine have been exported to more than 40 countries,such as Maxico,Russia,Chile,Brazil,Thailand,Bangladesh,India,Indonesia and Columbia,our engineers
have rich experience to install,debugging and trainning the workers.
Our factory
We have two production lines in our factory,you can see the whole production process on your visiting.

Intelligent Gel coat sheet machine 3.2m wide FRP gel coat flat sheet machine special for truck body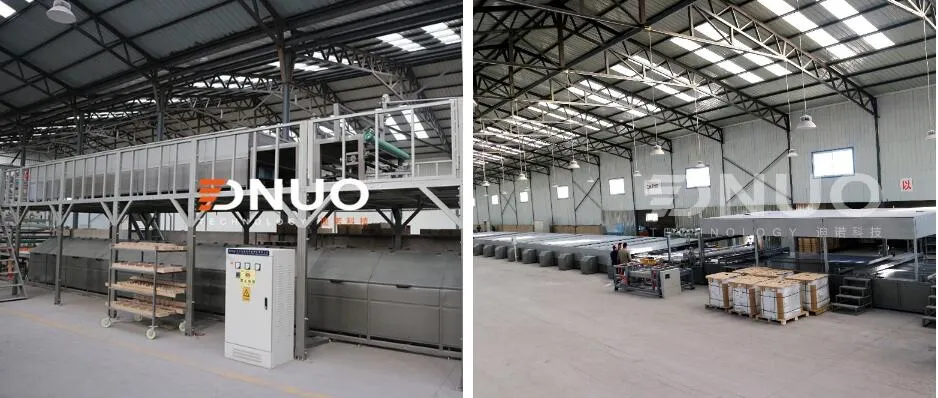 After sales service:

1. Guarantee for 1 year excluding wire and electrical parts. Extra fee is paid if out of date.
Any damage to the machine caused by improper use will be charged.

2. The equipment is fully test before delivery.

3. Free installation, training and commissioning on site to help the operators operate
as soon as possible.

4. We will provide wear and electrical parts when you need.




Engineer install the machine over seas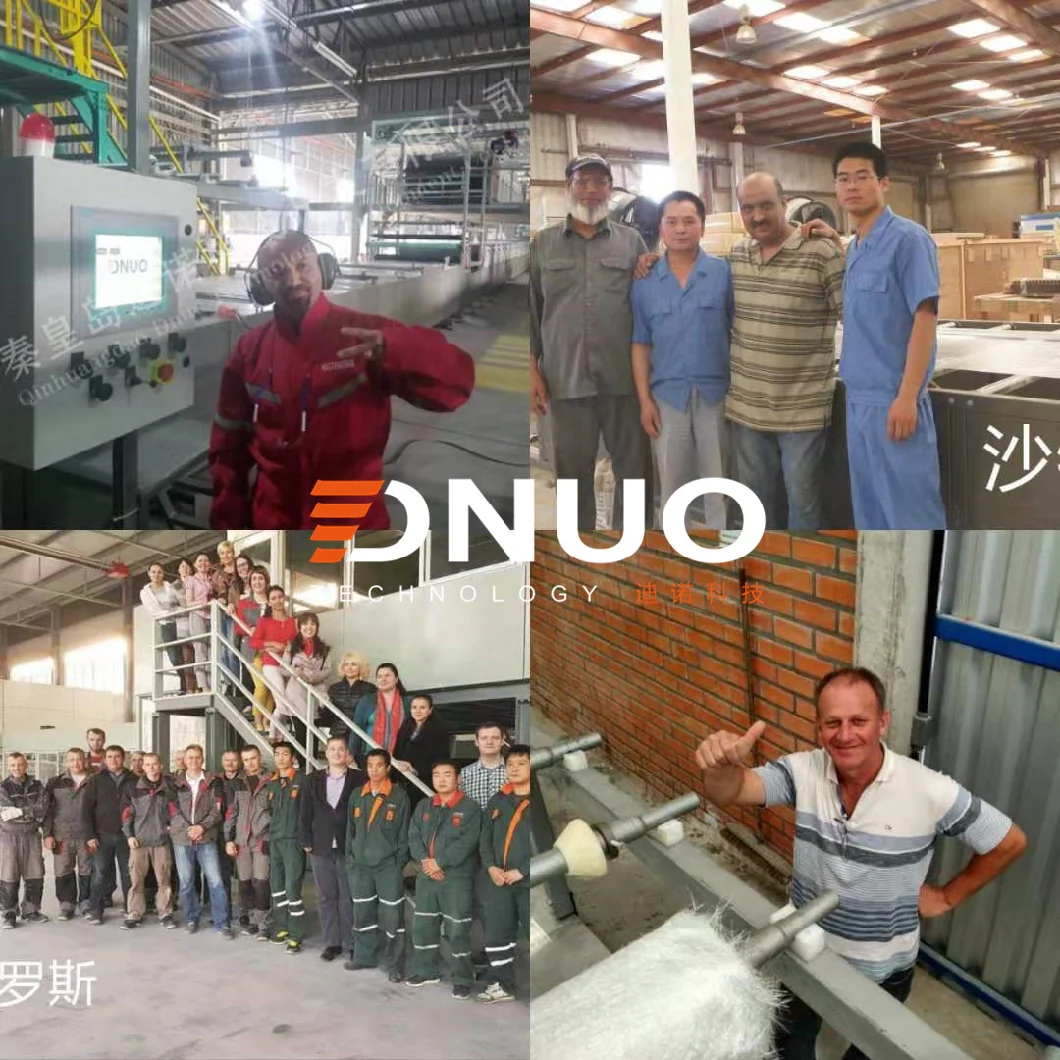 Packing & Delivery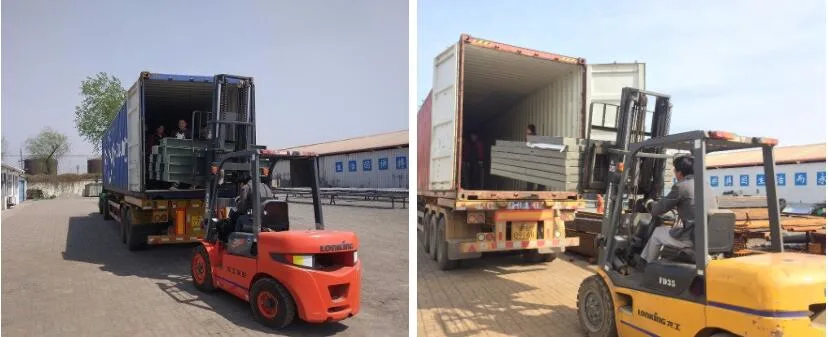 1.Are you manufacturer or trader
we are leading manufacturer for FRP sheet making machine,we can also supply FRP sheet and raw materials for
FRP sheet.

2. Can I order the product with special size
Of course , your special requests and needs is acceptable here . the most advantage of us is providing
comprehensive planning and engineering

3. Why we are your best choice
We have our factory and many years of export and oversea installation experience, and free training ,
timely delivery, also providing good after-sales service, therefore we win good reputation among our customers