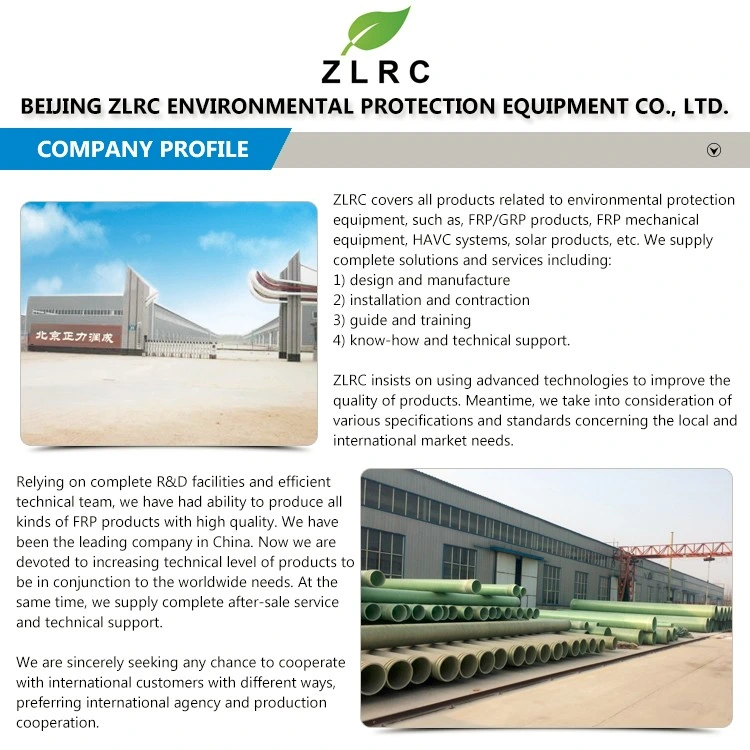 FRP pipe die/grp mandrels for frp pipe winding machine
GRP FRP mandrel die for filament winding pipe
Chinese manufacturer FRP pipe mould
FRP Pipes mandrel and GRP Pipes mould
frp pipe dies fiberglass mould for FRP pipe machine
GRP FRP collapsible mandrel collapsible mould
FRP pipe mould/mandrel
a. Diameter: DN300- DN4000mm
b. Length: up to 12.5 meters.
Welcome the world client contract with us!!!
STEEL Mandrels or dies (moulds) for GRP pipe:
Having been manufacturing equipment, steel mandrels and other fittings for GRP pipe for many years, which are the leading products of this field both at home and abroad, we have the confidence in product quality with a 12-months guarantee.
Remarks: the special specifcation can also be manufactured, and in addition, we can manufacture the products according to the cunstomer's drawing as well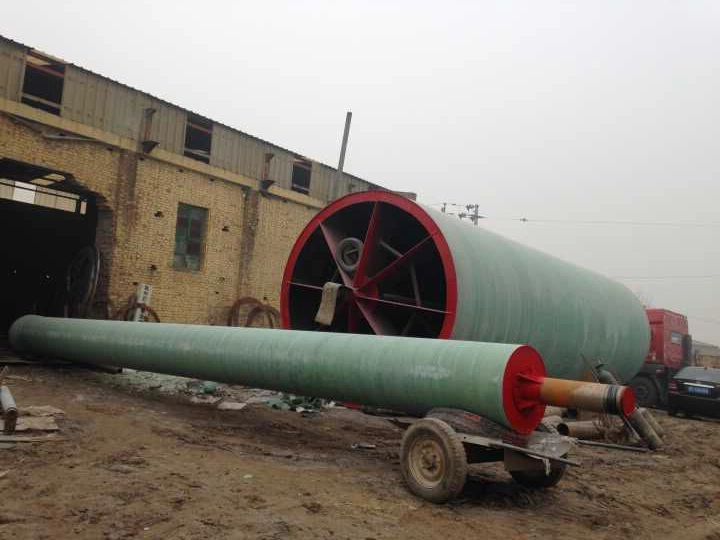 Fiberglass Reinforced Plastic Pipe FRP/GRP PipeMunicipal Sewage Infrastructure
FRP Process Pipe/Industrial composite Fiberglass FRP Pipe
Product Description:
1. Structure of FRP Process Pipe Description
1) Antifouling, anti-moth, non-rust, keeping water from pollution; It also apply to carry the polluted water, slurry and seawater;
2) The ability of water resistance and corrosion resistance can prolong product service life;
3) The connection of insert makes airproof excellent; project cost can be reduced without building concrete protect layer;
4) Few joint and various of joint methods not only reduce water resistance but also project cost;
5) Good insulation, heat resistance, combustration resistance; No distortion in high temperature of 80-100 degree;
6) With light weight, high strength, the hoisting cost can be decreased, also expedite installation proceeding;
7) Low maintenance expense: no need for antirust, anti-pollution, insulation, heat preservation and the relative examination and repair; cathode protection free also can save the project maintenance cost.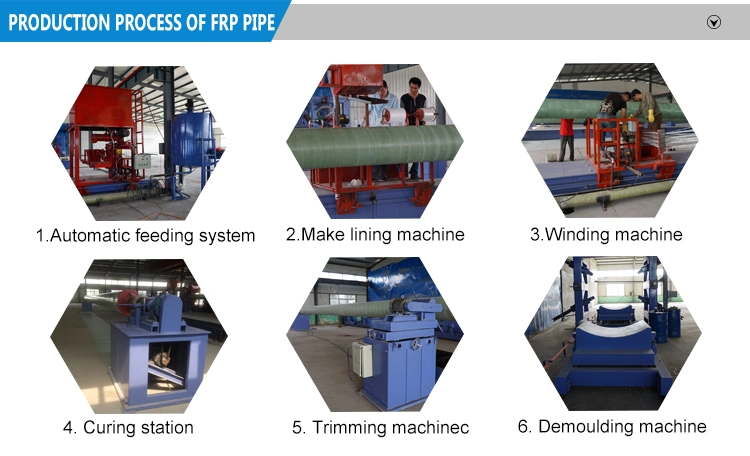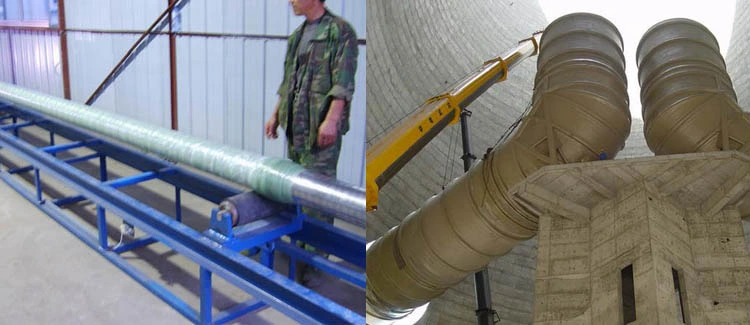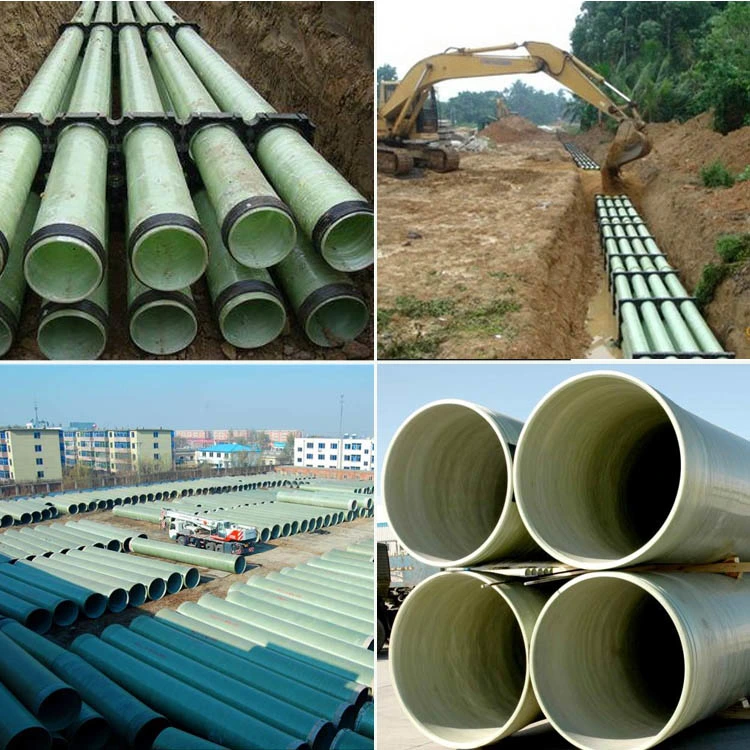 2. Main Features of FRP Process Pipe
1) Corrosion resistance
2) Lightweighta high strength
3) Easy installation
4) Low temperature-perform
3.Connection way:
Connection way can adopt screw connection, spigot and socket connection, flange connection, plain end butt connection, sleeve connection, etc connection way.
4.Application:
FRP pipe can be used for every kind of pipeline system of ocean engineering and ship, such as: fire protection water supply system, brine water supply pipeline, cooling water, potable water pipeline, process pipeline, ballast piping, lio loading & unloading pipeline, ship's bottom sewage pipeline, sprinkler system, freshwater pipeline, sanitation water supply pipeline, board water drainage pipeline, depth-measuring pipe, vent pipeline, water drainage pipe and cable protection pipe etc.
FAQ
Q:Are you a trading company or a manufacture factory?
A: Our factory is one of the biggest FRP products, FRP machines manufacture in china.
Q: Can your factory give us a best quotation?
A:Yes,we can.
Q: how about after-sales service?
A: 1 year free warranty, Lifetime technical service support.
Q: How can i install the production line and get a commissiong?
A: We may send our engineer for installation and commissioning, but relevant cost will be paid by you.
We are looking forward to cooperate with you! If you are interested, kindly feel free to contact us!