Brief Introduction:

Our Chopped Strand Mat is fine strand reinforcement material made from E-glass cut fibers laid in a random pattern and bonded with powder or emulsion binder.

It is specially designed for hand lay-up and continuous laminating process. It is easy to handle and has excellent molding performance.

It is an excellent reinforcement material for translucent roofing panel, chemical storage tanks, FRP pipes, boat hulls and decks, truck body panel .

Product Features:
Excellent weight uniformity
Fast wet out
Easy air release
Excellent transparency of finished products
Excellent laminate clarity
Low resin consumption

Technical Specification:

Standard Weight Chopped Strand Mat
| | | | | | |
| --- | --- | --- | --- | --- | --- |
| Property | Area Weight (%) | Moisture Content (%) | Binder Content (%) | Tensile Strength (N/150mm) | Width (mm) |
| Test Method | ISO3374 | ISO3344 | ISO1887 | ISO3342 | ISO 5025 |
| EMC225 | -5.0±10.0 | ≤0.20 | 4.7±0.9 | ≥30 | ±5 |
| EMC300 | -5.0±10.0 | ≤0.20 | 4.0±0.9 | ≥50 | ±5 |
| EMC450 | -5.0±10.0 | ≤0.20 | 3.7±0.8 | ≥70 | ±5 |
| EMC600 | -5.0±10.0 | ≤0.20 | 3.7±0.8 | ≥80 | ±5 |
| EMC900 | -5.0±10.0 | ≤0.20 | 3.5±0.8 | ≥90 | ±5 |
Light Weight Chopped Strand Mat
| | | | | | |
| --- | --- | --- | --- | --- | --- |
| Property | Area Weight (%) | Moisture Content (%) | Binder Content (%) | Tensile Strength (N/150mm) | Width (mm) |
| Test Method | ISO3374 | ISO3344 | ISO1887 | ISO3342 | ISO 5025 |
| EMC85 | 85 | ≤0.20 | 9±5 | ≥50 | ±5 |
| EMC100 | 100 | ≤0.20 | 9±5 | ≥70 | ±5 |
| EMC120 | 120 | ≤0.20 | 9±5 | ≥100 | ±5 |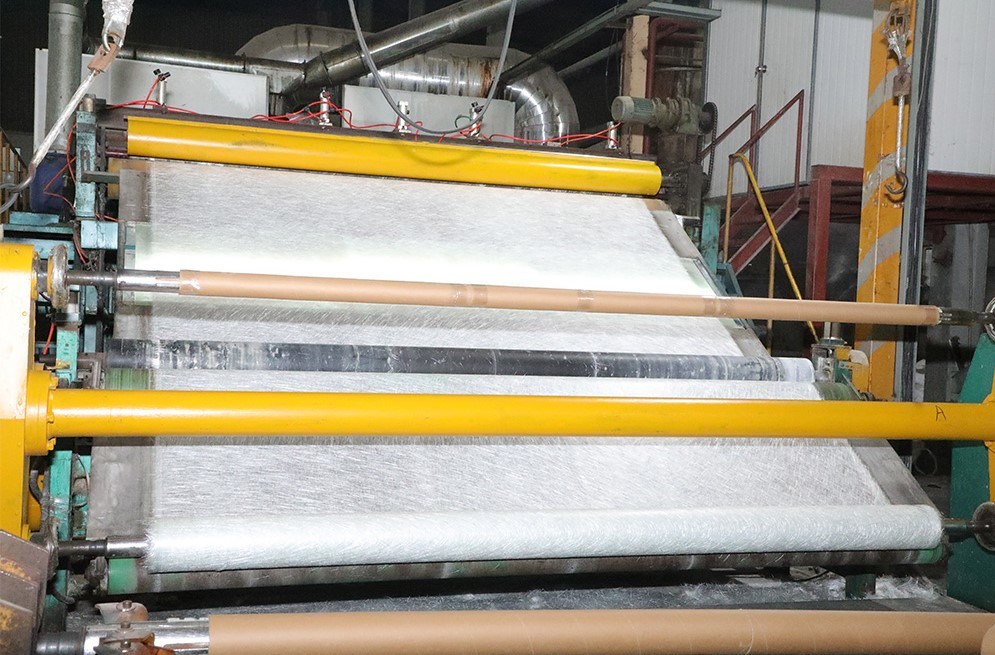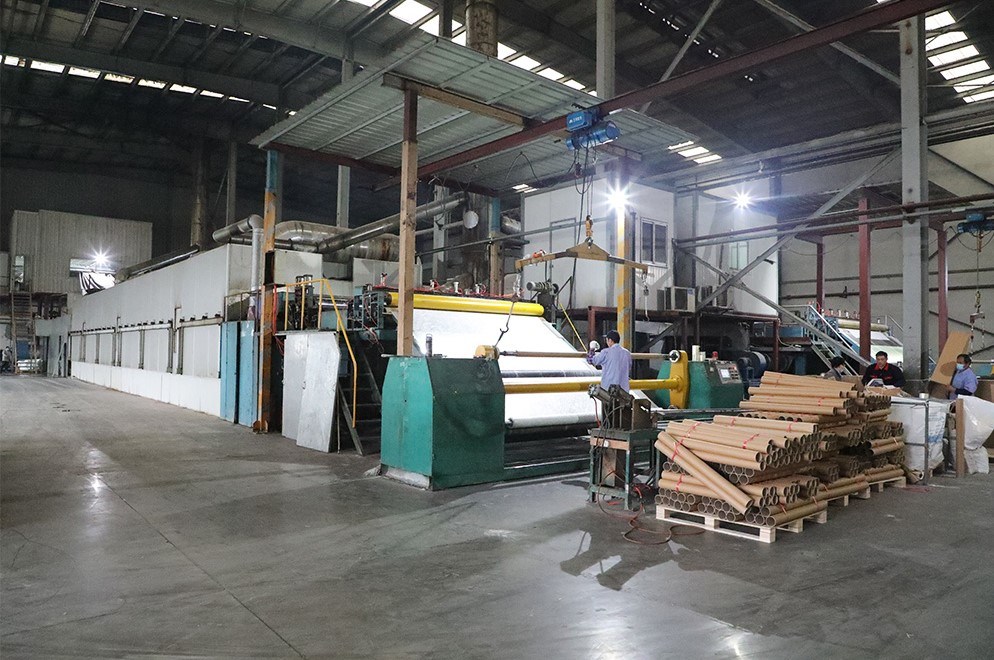 Note: It's available with a width range from 50mm-3300mm. Other specifications are also available on customer requests.

Packing:
The product is wound tightly into a roll on a paper core. Each roll is wrapped into a plastic bag and placed in a carton box or wooden case.

Storage:
Condition: Unless otherwise specified, it is recommended to store fiberglass chopped strand mat in a cool and dry condition. The product must remain in packaging material until just prior to its use.
Group Corporation:

Changzhou Tianma Group Co.,Ltd

Changzhou Walldec Special Material Co.,Ltd

Changzhou Hickory Chemical Co.,Ltd

Changzhou Tianma Resin and Composite Co.,Ltd

Jiangsu Changhai GFRP Products Co.,Ltd

Office Address:

No.309,Huanghai Road,Xinbei District,Changzhou City,Jiangsu PR.China

Tianma Group: (Main Products)

Fiberglass : fiberglass E(C)-glass roving, fiberglass woven roving , fiberglass chopped strand mat(powder and emulsion), fiberglass stitched chopped strand mat , fiberglass sandwich PP core mat, stitched bonded mat, combo mat. Chemical: vinyl ester resin,gel coat resin,powder binder for CSM,hardner,accelerator

Walldec : (Main Products)

fiberglass wall paper ,fiberglass wall covering

Hickory: (Main Products)

Hydroxyethyl acrylat ,Hydroxyethyl Methacrylat,Hydroxypropyl acrylate ,Hydroxypropyl Methacrylate

Tianma Resin: (Main Products)

Unsaturated polyester resin

Changhai: (Main Products)

fiberglass ECR(E) roving fiberglass paper tissue,fiberglass veil,fiberglass AGM separator,fiberglass light chopped strand mat,fiberglass chopped